As you know, in my kitchen I love to experiment unusual combinations: today we cook traditional Chinese spring rolls in a Mediterranean fashion, replacing the traditional vegetable stuffing with spaghetti. The concept of frying is common to both cultures. I have combined the quick cooking and sour vegetables typical of East Asia and the most famous Italian meal of all – spaghetti.
Here's the preparation of the course: boil the water and cut carrot, zucchini, red pepper and onion into small pieces, all same size. Make a sauté of vegetables in a large frying pan with extra virgin olive oil, soy sauce and a dash of Tabasco sauce. Moisten the rice paper base and put in it the fork-wrapped spaghetti.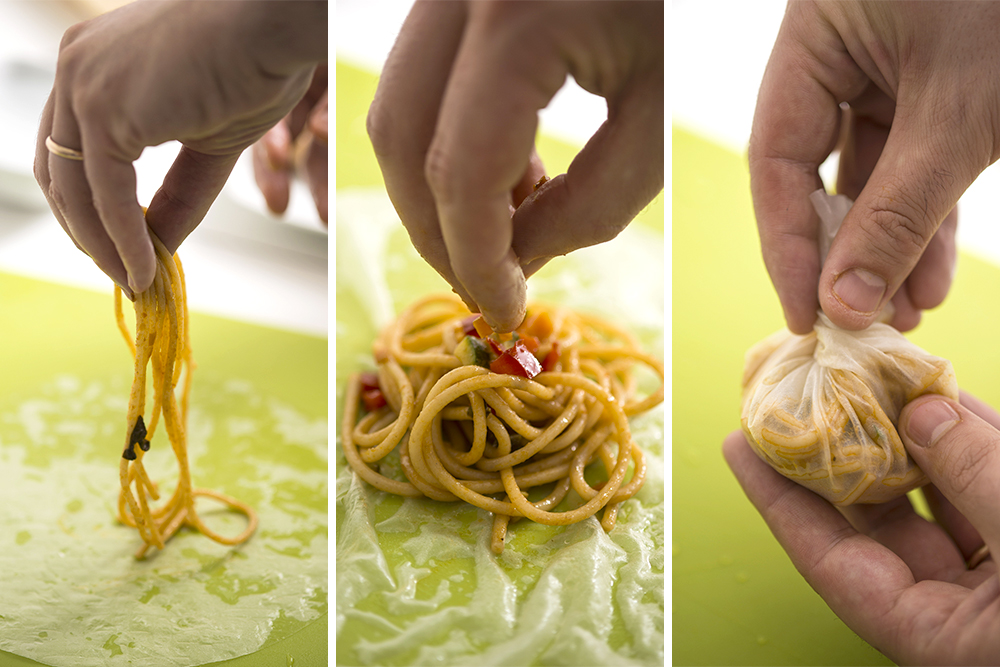 After closing in it in small bundles, fry them.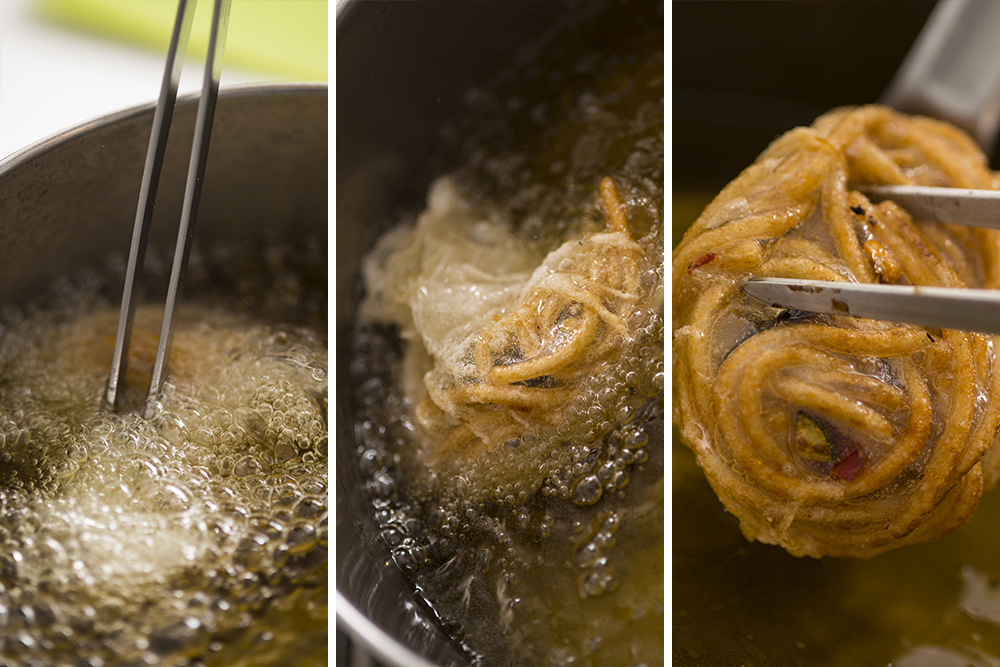 You're done: now you just have to serve these rolls and surprise your guests.